The internet: One big place where absolutely nothing happens
So I've got nothing today, oh well. I could bitch and moan about my English project, but I'mmore respectable than that. So instead here's a funny comic from counter-culture. Their site recently began updating again and has a whole new layout as well as a whole new refined feel to their comics, so check it out!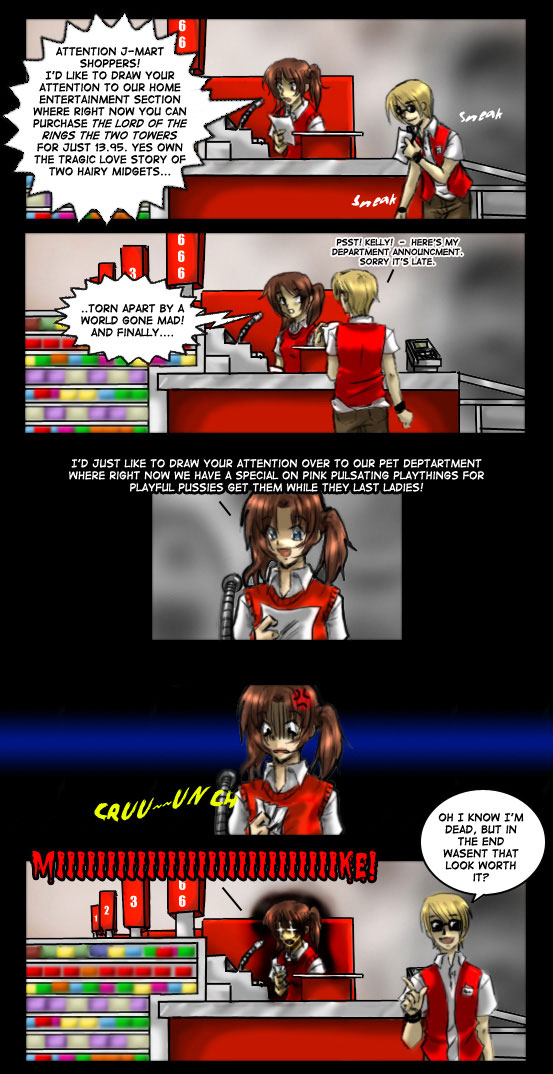 Indeed it was Mike... indeed it was...
Posted by Kickmyassman at January 10, 2005 10:33 PM