I got nothin
Yup, one of those I-don't-have-much-to-say-so-I-won't-say-anything days.

Note to those having issues in Firefox with music playing continually:
To fix this problem I would suggest following the next few steps:
1) Download the latest version of quicktime here.
2) At one point during the installation process, you'll see a screen like this: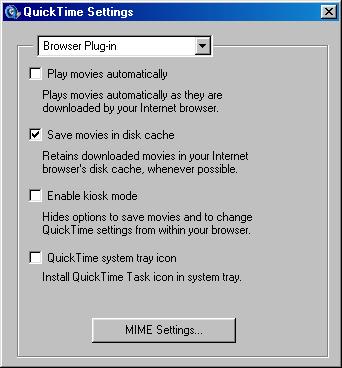 (note: make sure the drop-down menu reads "Browser plugin")
Make sure that "Play movies automatically" is unchecked.
3) Then click on the button labled "MIME Settings." You should see a screen like this: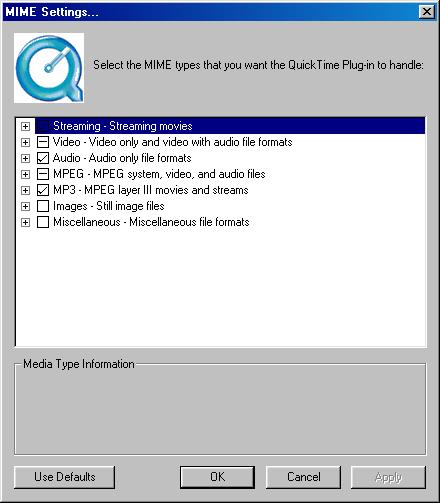 I would recommend checking off the entire audio box, but this is up to you. A side note to the concerned: this will NOT affect the file associations on your computer. If an MP3 was played by windows media player before clicking that switch then windows media player will continue to play MP3's after hitting that switch. What this changes is the player for embedded sound files in you browser. This will effect ALL OF YOUR BROWSERS though.
4) Complete the installation and you're done. That's it! For those of you who already have qucktime installed and want to fix this problem or if you're looking to make quicktime your default media player read on...
How to change this setting AFTER QUICKTIME IS INSTALLED:
1) open up quicktime
2) go to edit > prefrences > QuickTime prefrences
3) (People setting quicktime as their default media player skip to step 4) On the drop-down menu select Browser plugin and follow the steps for installers.
4) For those of you looking to make quicktime your default media player select "File Type associations" on the drop-down menu.
5) Select the "File types..." button
6) Select all the files you want associated with quicktime. For the average user, I would recommend just check the "audio," "video," and "mpeg" check boxes.
Posted by Kickmyassman at March 2, 2005 11:04 PM