HOLY FUCK! 500 COMMENTS!
Yep, so as of Mitch's comment on the last entry I've recieved 500 comments. As my fellow bloggers can affirm, that's a hell of a lot of comments. I hope that it's some sort of indication of the quality of my blog to get 500 comments in under a year. I really wanted to put a smiley there, but I abhor smilies in my own non-AIM related writing so I won't. Anyway, since this is such a big milestone for me, I'm gonna post a selection of songs so that you can pick and choose! Be picky with your music for a day my loyal blog readers! Today, YOU HAVE A CHOICE!
Thanks for reading! Keep on reading!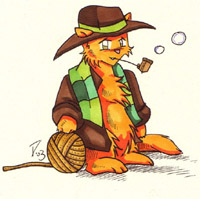 --Kit
Posted by Kickmyassman at March 10, 2005 11:40 PM