School to back? Learn have I not need for!
Well, school... it's back.... again... And this year I feel particularly unhopeful nor expectant. I also really don't feel ready. Like, I just don't feel like this year is going to be any good. I've never really quite felt so bad about a school year since 5th grade when I realized that nothing I did at that point would have any effect on my future. If you've ever wondered about why my grades don't match most smart people's it's because I lost faith in the system in 5th grade. Sure, last year was better than usual, but that's not the point.
At this point what's important is the fact that I got a homework assignment on my first day and I have to finish all my summer reading before next week. Like I did Ender's Game and Speaker for the Dead, but I didn't get my choice books done. Wishin' and Hopin' for some Azuamnga Daioh. It's a silly little cartoon bout some highschool girls who are all blatantly crazy. Which, if you're thinking, is exactly my kind of show. Here's some crap that I found on the internet while searching to see what episodes had been released... (note: if I can find a good clip of the show I'll probibly post it too):
Here's the cast!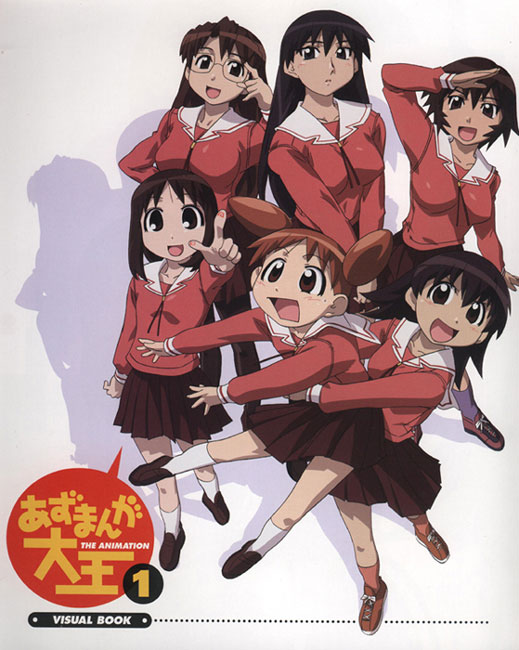 Here's this little ten year old genius girl named Chiyo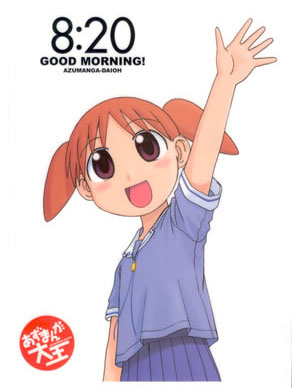 And here's the little ditty that is the theme song. Extended version.
Posted by Kickmyassman at August 30, 2004 05:42 PM