RIP Big Blue Chair: January 5th, 2004
So today something rather odd happened. I leaned back in my big blue comfy chair that I often sit in while working on the computer. When I leaned back though, I heard a sudden little crack, and my cair flew back and was at a 90 degree angle. I called for help and my sister and I managed to get the chair back to an upright position. Another crack. Suddenly, the chair leaned to the right (something which I'm quite sure it's not meant to do) and then I was quite suddenly launched down about two feet.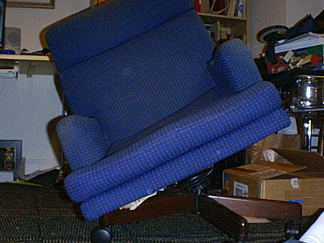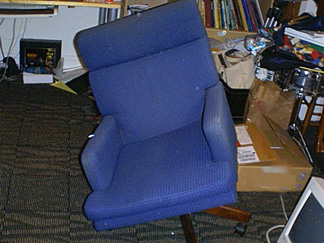 Yes, something was wrong, and I investigated.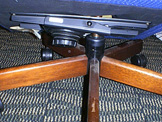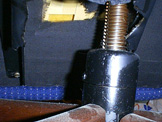 It appears that somehow, the support for the wheel mount snapped off...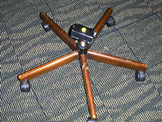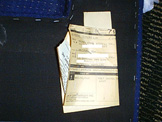 It also appears that the original order tags were still in tact...
But as sad as I am to say it...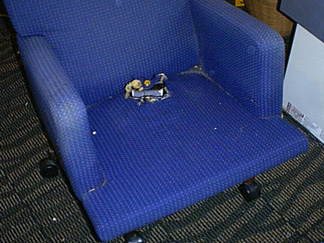 I think it may just be time to... get rid of my big blue chair. We shared good times, bad times, and it endured having my ass on it almost six hours a day for several years, but now, it's time to go. *sniff* Goodbye big blue chair!! I'll miss your awesomeness!

Posted by Kickmyassman at January 5, 2005 11:56 PM